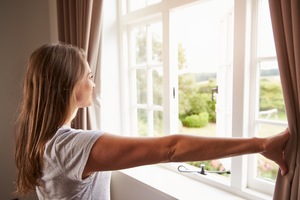 Maximizing light in your home accomplishes much more than mere aesthetics. Learn how you can improve your overall wellness with expert-approved suggestions.
There's something about a bright home that feels more welcoming and comfortable than darker counterparts. Your visitors and loved ones may have already commented on how they feel when entering your house that's bright and cheery. Now, you can reap those benefits every single day of the year.
Along with electric light, there are many ways that you can enhance the overall amount of light in your home. That includes replacement windows in The Villages and other options. Read on to discover the major benefits of boosting natural light in your residence.
More Light is Good for Health…
Think about how you personally feel on a bright and sunny day as opposed to those times when it's cloudy or rainy outside. Health experts say that feeling is no accident. In fact, many professionals agree that natural light actually has the power to improve physical endurance, along with the desire to take part in exercise (both in and outside the home).
That's saying nothing about the fact that efficient windows can block the sun's harmful UV rays — keeping you and your loved ones safe.
…Including Mental Wellness
As mentioned, it's not just a coincidence that you seem to feel better when your home is bright and airy. Mental health experts contend that brighter spaces improve overall mood. That leads to greater productivity, a general improved outlook on life, and could even contribute to healthier relationships with your friends and loved ones.
Then there's the fact that new windows open easier (which is a safety feature), but also make it difficult for potential thieves to enter your home. That peace of mind will help you sleep soundly at night — knowing your family members and visitors are protected.
Other Benefits of Enhanced Natural Light
Just as screen rooms in Leesburg, Florida help filter the sunlight, upgrading your windows increases energy efficiency in your home without having to resort to old-time tactics. That means you won't be forced to close blinds and shut yourself out from the world just to save money on utility bills. Instead, you'll get the best of all worlds: boosted natural light and energy-efficiency at the same time.
New windows also provide you with options in terms of style, design, function, performance, material, and more. Plus, when you work with a professional to find the best locations for your windows, you can benefit from increased natural light no matter the time of day.
How to Get Started
Achieving the goal of improved natural light in your home can seem like a daunting task. But it doesn't have to be. Instead, it's best to team with professionals well versed with The Villages, Florida screen rooms and many other types of property enhancement solutions.
For more than 60 years, White Aluminum has exceeded the expectations of homeowners just like you with the creative and durable home improvement products we offer. In addition to replacement windows, that also includes Florida sun rooms, retractable screen systems, storm protection and security, and more. Through the years, we've become well known as the go-to resource for carports in Leesburg, Florida and throughout the region. Contact us today to learn more about how you can boost natural light in your home.