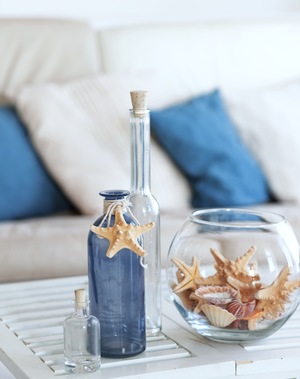 From your home in The Villages, you are barely more than a stone's skip away from some of the Sunshine State's most beautiful lakes! Fortunately, you don't even have to go that far to enjoy some of the fun touches of lake living. Read on to see some of our favorite aquatic-inspired ideas for The Villages home design.
Embrace outdoor living
If you want to emulate the feel of a weekend at the lake, you can start by spending more time outdoors! A pergola surrounded by your backyard's natural greenery, for example, is sure to provide laidback, relaxing vibes reminiscent of a quality post-lake lunch break. A gorgeous screen room is another option that blurs the line between "indoor" and "outdoor," letting you lean into nature without ever venturing far from the comfort of home. A beautiful backyard pool is obviously a lake-adjacent touch, but it's okay if you don't have one! Even the addition of a moving water feature, like a fountain, can help replicate the soothing sounds of your favorite aquatic getaway.
Add a pair of Adirondacks
We love classic Adirondack deck chairs, inspired by the lakes of New York but perfectly at home here in The Villages as well!
Fall in love with blue hues
It wouldn't be an aquatic-inspired space without, naturally, lots of blue! But don't feel the need to paint your walls or swap out all of your furniture. The best blue accents pop beautifully against a more neutral, sand-and-pebbles-inspired color scheme (think linens, creams and off-whites). You can also introduce blue to your space from the outside, by showcasing your gorgeous pool or outdoor water feature through White Aluminum's dazzling picture windows.
Take a look below
Though it may not be an obvious place to look, your flooring can also be a great place to reflect the lake lifestyle! Whitewashed, natural-looking wood flooring is a great option that is sure to recall your favorite lake house.
What are your favorite ways to embrace your aquatic side in The Villages? Let us know! We here at White Aluminum The Villages can't wait to help you bring your vision to life with beautiful backyard features and so much more. Contact us today to get started.