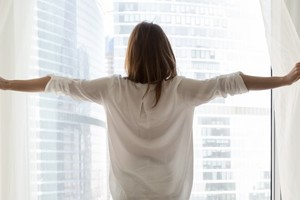 Many may consider spring the best time of year. Flowers are in bloom, the weather is warm without the intense humidity, and the days are long. It's also the perfect time to make upgrades to your home.
Upgrading your home is not just a good financial investment; it's also an investment into your quality of life. With the right upgrades, your home will have a new level of comfort and livability.
1. Florida Sunroom
What better place to have a Florida sunroom than in Florida? A Florida sunroom, also commonly known as a sunroom, adds space and value to your home. Depending on how much room you have and the size you want, there are many options to choose from.
There are so many benefits in adding a Florida sunroom to your home, including:
They're an affordable addition
They extend your home and give you a space that is useable all year round
They're versatile
They're easy to maintain
They have endless design options
They keep the bugs out while allowing you to enjoy the outdoors
A Florida sunroom can have glass windows or be more open with screens. Either option will give you a sun-filled room that can be cooled with fans or with air conditioning. In winter, you can snuggle in your Florida sunroom while enjoying the natural light. They're a home extension without the cost, mess, and time.
2. New Windows
The importance of having good windows is underestimated. Windows provide light and a view of the outside world, but they do so much more than that.
Windows Keep the Weather Out
Faulty or old windows leak and allow water into your home, which causes mold. Well-constructed windows don't allow too much heat or cold in, and they keep the temperature regulated air inside from escaping.
They also help protect against shattering during strong winds or storms. Well-constructed and sealed windows are energy-efficient and lower your heating and cooling costs.
Windows Provide Security
Modern windows have better locking and safety features than old windows, with stronger and more durable glass. They help protect what's inside and are a great line of defense against unwanted guests.
Windows Keep Bugs Out
Bugs make their way into your home through cracks and gaps around your windows. New windows may not repel bugs, but they certainly stop them from entering that way.
New windows are a quick and easy investment to make to your home. They add value by increasing energy efficiency and they look good.
3. Carport
Carports are a great addition to your home. They are affordable, versatile, and fast to erect.
A carport not only protects your car from the intense Florida sun and storms, but it adds value to your home. Adding a carport to your home will take the discomfort out of a boiling hot car in summer and will keep your ride cleaner.
Villages Home Design
Spring is a fantastic time to make valuable upgrades to your home that don't cost a lot. A Florida sunroom, new windows, or a carport will take your villages home design to another level.