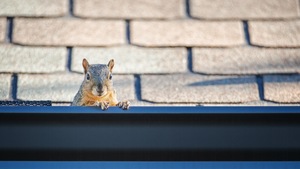 Your gutter is a small but mighty (and above all, essential) part of your home! If it's been a while since you had yours checked out or installed, now might be the time to consider a new one. Just read on to learn more about this important part of your roof system, especially as it relates to Sunshine State homeowners.
Dealing with rain in the not-so-Sunshine State
While we proudly live in the Sunshine State, long-term residents know that the nickname isn't 100 percent accurate. Yes, we get abundant sunny days - but many of them are coupled with surprise showers and afternoon head-induced thunderstorms. In fact, Florida is among the top five rainiest states in the country. Because we receive so much precipitation, it is essential that our gutters are well-maintained and replaced as needed.
Preventing long-term damage and costly surprises
Gutters may not seem like a huge part of your home's defense against the elements - but think again! Did you know that gutters, when functioning well, can help prevent against roof leaks by diverting water from pooling on your roof in vulnerable spots? In addition to protecting your home's roof and interior, this diversion of water can also prevent puddles from drowning out your flowers or falling in less-than-ideal spots on the ground below.
After installation
Once we've helped you install your beautiful new gutter system, some simple maintenance throughout the year can help it function perfectly! If you can safely access your gutter, check it regularly to scan for potential clogs of leaves and debris. (For a futuristic flourish, we've even seen people check out their gutters via drone!) If you spot any, simple remove them or call a professional for a more thorough cleaning and inspection. You will enjoy serious peace of mind during Florida's famously stormy summers and all year long!
Here at White Aluminum The Villages, we're excited to help spruce up your home and backyard with projects like impact windows, pergolas and Lake County gutters! Contact us today to learn more and get started, and be sure to stay tuned to White Aluminum as we share tips on maintaining a safe, happy home inside and out.