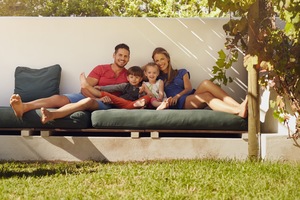 Fall is finally here! With so much natural splendor surrounding The Villages, now is a great time to experience the great outdoors to the fullest—and here at White Aluminum, we can help you do just that! Check out some of our fun ideas for outdoor projects this fall below.
Add a patio cover or pergola to define your space
With a gorgeous pergola or patio cover, you can define your outdoor space as a center of fun and family gathering. Plus, it can be a great foundation for future décor fun—like stringing up lights or breezy curtains! It's not all about style, of course—protective structures help keep leaves and seeds from littering your patio space all year long.
Enjoy everything you love about the great outdoors (minus the mess)
If you want to further extend your entertaining or relaxing space this fall in The Village FL, screen rooms make for an excellent addition! Ours can be custom-designed to suit your unique style and needs, so you can enjoy the crisp, fresh fall air without dealing with insects or rain-dampened furniture. Help your patio set last longer and enjoy your outdoor space even more!
Create a cozy reading nook
At this time of year, with the weather beckoning us outdoors, it's an especially great time to catch up on a great book or magazine in your backyard or screen room. You can also create a cozy reading nook with a swinging chair or hammock surrounded by beautiful flowers or string lights for those great books that you can't put down, from afternoon to nighttime.
Bring home a bonfire pit
S'mores are a great snack for cool fall nights! Enjoy them with your very own bonfire—you can bring one home or have one custom-installed. We've even seen sunken backyard pits set apart from the rest of the outdoor space for a cozy escape.
Shield your car from falling leaves and seeds
On a practical level, you may also find more leaves and seeds falling on your car this season. With our White Aluminum custom carports Leesburg FL residents can protect their vehicle from unwanted debris this fall and all year long.
We hope that these ideas inspire fall fun all season long! Be sure to call White Aluminum today to get started on these projects and many more.