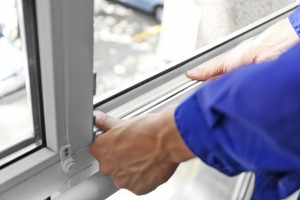 Unfortunately, windows don't last forever – their performance declines and drafts start to seep through over time. Window installation is best left to the pros; otherwise, it may have significant financial and quality of life consequences. So, how do you go about finding the best window installers to handle this important investment for your home? It's simple – just follow the following four tips!
Verifiable Credibility
Business-consumer relationships are built on trust and you should never choose window installers who don't have an extensive background of reliability in their community. You can find reviews from other customers on Google, social media platforms, or home improvement websites to see what others are saying about your prospective window installers. Additionally, ask around for recommendations and referrals – word of mouth travels a long way!
Top-Notch Selection
Window installers with a wide array of options to choose from mean you are much more likely to be satisfied with your new windows. Besides matching the color scheme of your home, keep an eye out for windows with features that keep your home cool and improve energy efficiency, such as double glazed low-E glass! Energy efficient windows offered by premier window installers are sure to protect your home from debris, save you money, and help you live comfortably.
Emphasis on Customer Service
One phone call is all it takes to learn a lot about window installers. Reach out to your window installation candidates and take careful note of how they interact with you. If a company is pushy and rushes your decisions, it is likely that their priority lies with the sale rather than your well-being. Stay away from window installers that take too long to get back to you or fail to provide you with the best options for your home.
Strong Warranties
Newly-installed windows aren't just there to look good – they're meant to last for years and years! After investing in new windows, you need to have the peace of mind that they are going to keep you safe and comfortable for a long time. This way, you and your windows will be ready to take on any disaster. With the White Aluminum lifetime warranty behind our products, we will always stand behind our customers.
The time it takes to find a premier window installer is well worth the diligence! After choosing White Aluminum & Windows, we guarantee that you will be satisfied for a lifetime. We bring six decades of experience and integrity to each home project, ranging from replacement windows to patio remodels and sliding glass doors in The Villages, FL. Contact us today for a free in-home consultation!